Connect with your social network account
Rookie

Posts: 4
Joined: Thu Jul 19, 2007 2:27 am
Reputation:

0

Location: Atlanta, Georgia
Contact:
Hostage Crisis with Princess Astria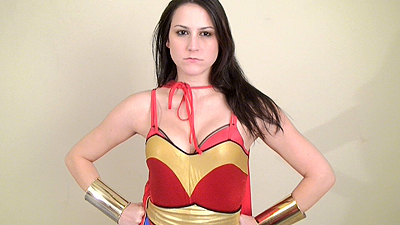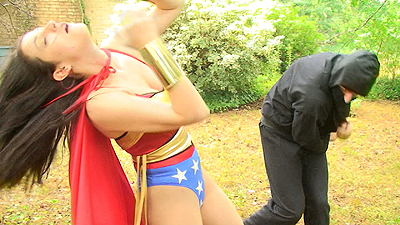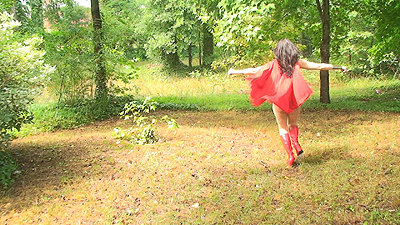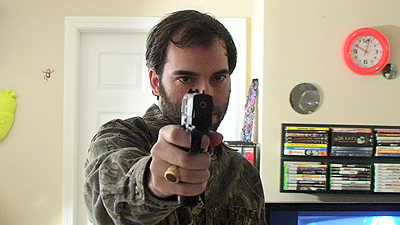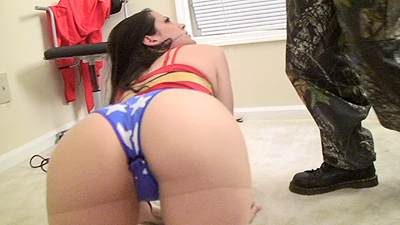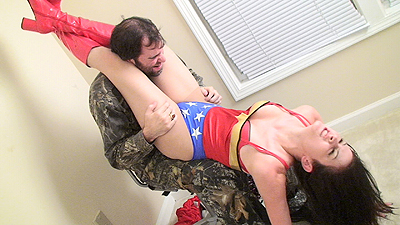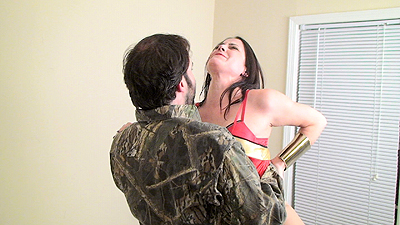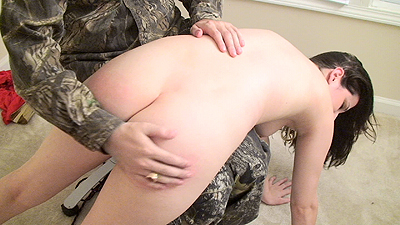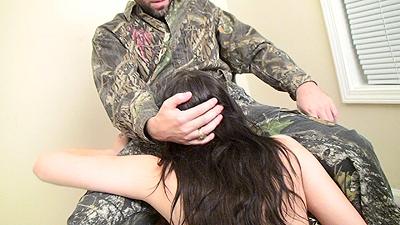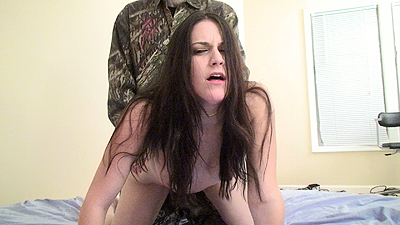 Wendy Prinz (portrayed by Addie Juniper) is enjoying some time at home when she learns that the nefarious Tanjou Gang has been spotted in Metro City's busy City Park. The authorities ask for everyone to stay away. Everyone except a certain Amazon, that is.
Princess Astria quickly suits up to aid in finding the Tanjou Gang. In the park, she finds it strangely empty. The valiant young heroine stays ready. One of the gang's top operatives, a Stealth Ninja lies waiting for her. After a fierce battle, Princess Astria discovers that the Gang has a hostage, Major Stephen Travis!
Can this mighty warrior stop the evil plans of the Tanjou Gang and save her friend?
*This video includes the following: PUNCHING; CHOKING; FULL BODY GROPING; FULL NELSON; STOMACH STOMPS; CRADLE CARRY; KNOCK OUT;SIMULATED SEX/ORAL SEX, FULL NUDITY AT END; SPANKING; SCISSORHOLDS*
Only at
http://www.mysuperheroineaddiction.com
FREE PREVIEW -
http://www.youtube.com/watch?v=Tp38f660LKk
Enjoy!! xoxox
Addie Juniper
---
wow addie i love how you look there you are the best wonder girl out there
also i think you should win at the end of your storys more often you deserv it, just retrieve your power belt and kick their asses
---
Millenium Member

Posts: 1244
Joined: Fri Aug 21, 2009 2:59 pm
Reputation:

20

Location: baltimre, md
The look on her face in that doggystyle picture is priceless..is she enjoying it or not..hmmmm....
---
Why can't I look the pictures by my phone?
---
---
Return to "Superheroine Clips & Pictures"
Who is online
Users browsing this forum: No registered users and 5 guests