New BatTracy video now available!
Topless Tickle Torture
BatTracy is on the trails of Mistress Mayhem. She heard that the evil villainess has a new sidekick and wants to put a stop to her evil ways. Unfortunately, while BatTracy is investigating the area outside of Mayhem's lair, she is surprised by a henchman and gets a bonk to the head. The henchman throws the heroine over his shoulder and carries her inside. He lays her down on the couch and can not resist caressing her sexy body. When BatTracy wakes up she is in Mayhem's lair and is suspended with her arms above head and eventually gaged with tape over her mouth. Mistress Mayhem and her new redheaded sidekick are there to torment her. The two villainesses tickle the bat girl and spank her innocent bottom. Once they have their fill of fun they put BatTracy to sleep. When the heorine wakes up again she is tied down to a table laying flat on her back and is topless. Poor BatTracy is mortified and struggles the best she can, but she can not get free. The evil girls torment me her with more tickles and spanks until they get too turned on to continue. They finally give BatTracy some rest when they start playing with each other.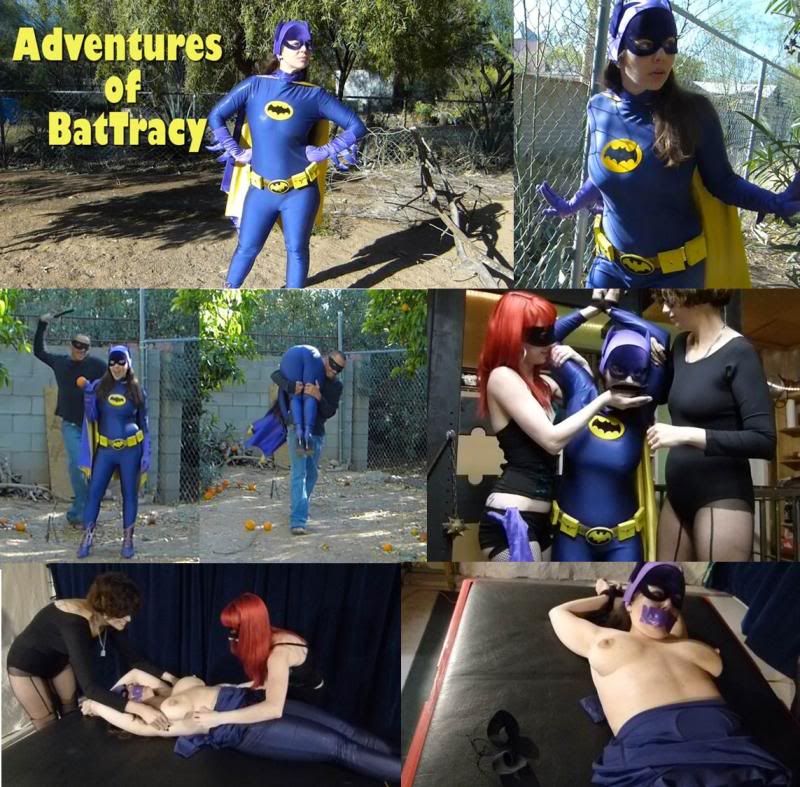 This video features Ella Knight (redhead) and Cherry Spice (brunette)! They are both available for customs! Please email me for more details ----> tracythetiger@gmail.com