Hey guys! We just posted 11 more video clips including a much requested superheroine scene featuring gorgeous blonde Amazon babe 'Abbey' getting chloroformed 3 times as well as new streaming videos featuring Christina Carter, JJ Plush, Tara and Liana!
Abbey's legendary chloro passouts are among the hottest we've ever shot and all 3 of these are very good indeed! She just looks so damn sexy with those sleepy eyes rolling and her groggy movements are beautiful as well. There is also bondage in the scene with Abbey getting her mouth stuffed and heavily wrapped with bandages! When she proves to be too feisty, electrical tape is wound around her gagged mouth to quiet her even more!
Gorgeous Staria is humiliated and groped throughout the scene as the white slavers prepare to auction her off to the highest bidder!
THIS IS ONE INCREDIBLY HOT SCENE YOU GUYS WON"T WANT TO MISS!
Check out the pics:
http://www.gaggedgirls.tv/bondagevideos.html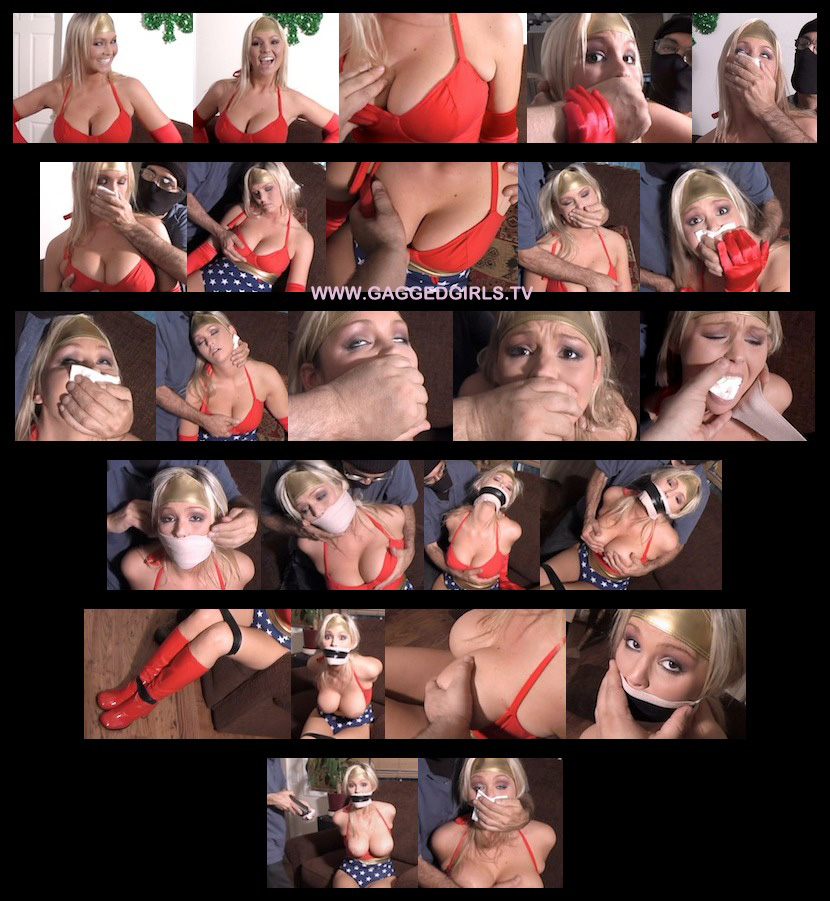 Here's the brand new Star Girl streaming video (starring gorgeous blonde Liana (6 feet tall), the latest Amerigana video with Christina Carter featuring M/f fondling which she no longer does (shot at the same time as the previous Amerigana video but these scenes are only now being released) and a STUNNINGLY HOT 3 superheroine CHLOROFORM MARATHON streaming video starring gorgeous exotic buxom Tara, Amazon blonde Liana, and lovely buxom JJ Plush that is not to be missed:
http://vs.surfnetcorp.com/video/paragon/index.cfm
Also, if streaming videos aren't your thing, many other superheroine video clips have been added within the last couple of months, so if you like seeing superheroines knocked out, abducted, bound and dramatically gagged (ALWAYS with lots of vocal protesting) then check us out. We've been doing superheroine bondage / KO / chloroform videos for many years and we love making them!
Anybody wanting custom videos definitely send me a PM!